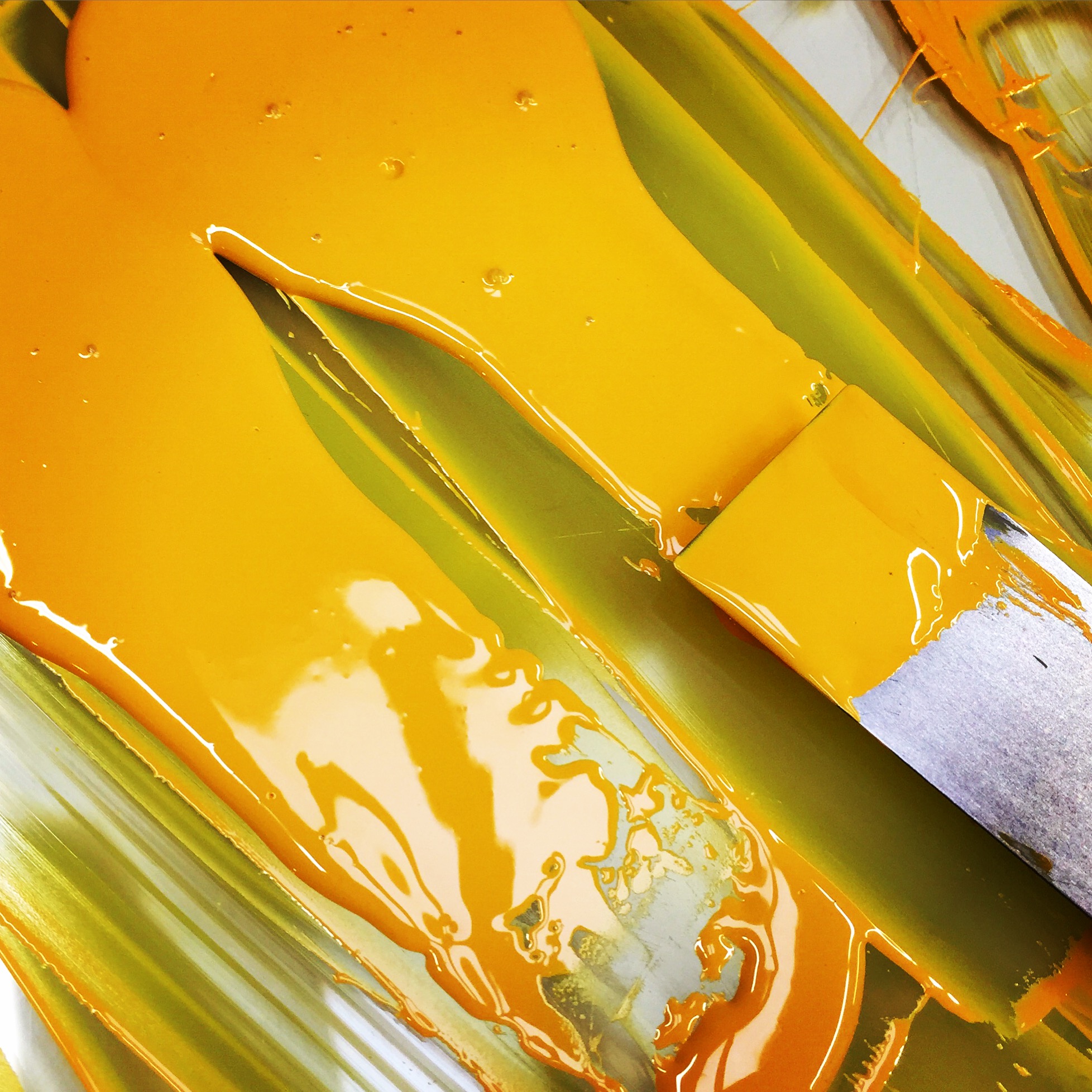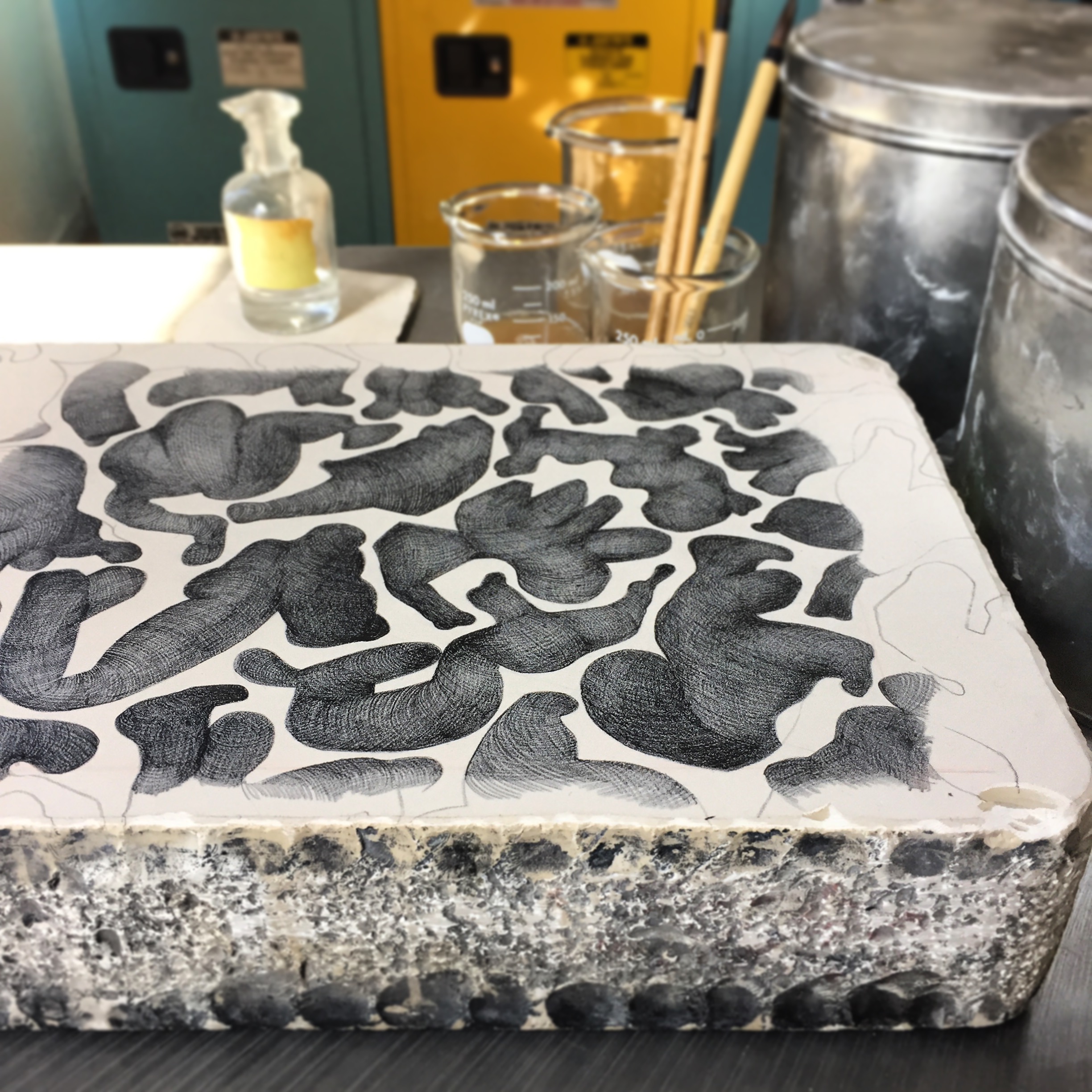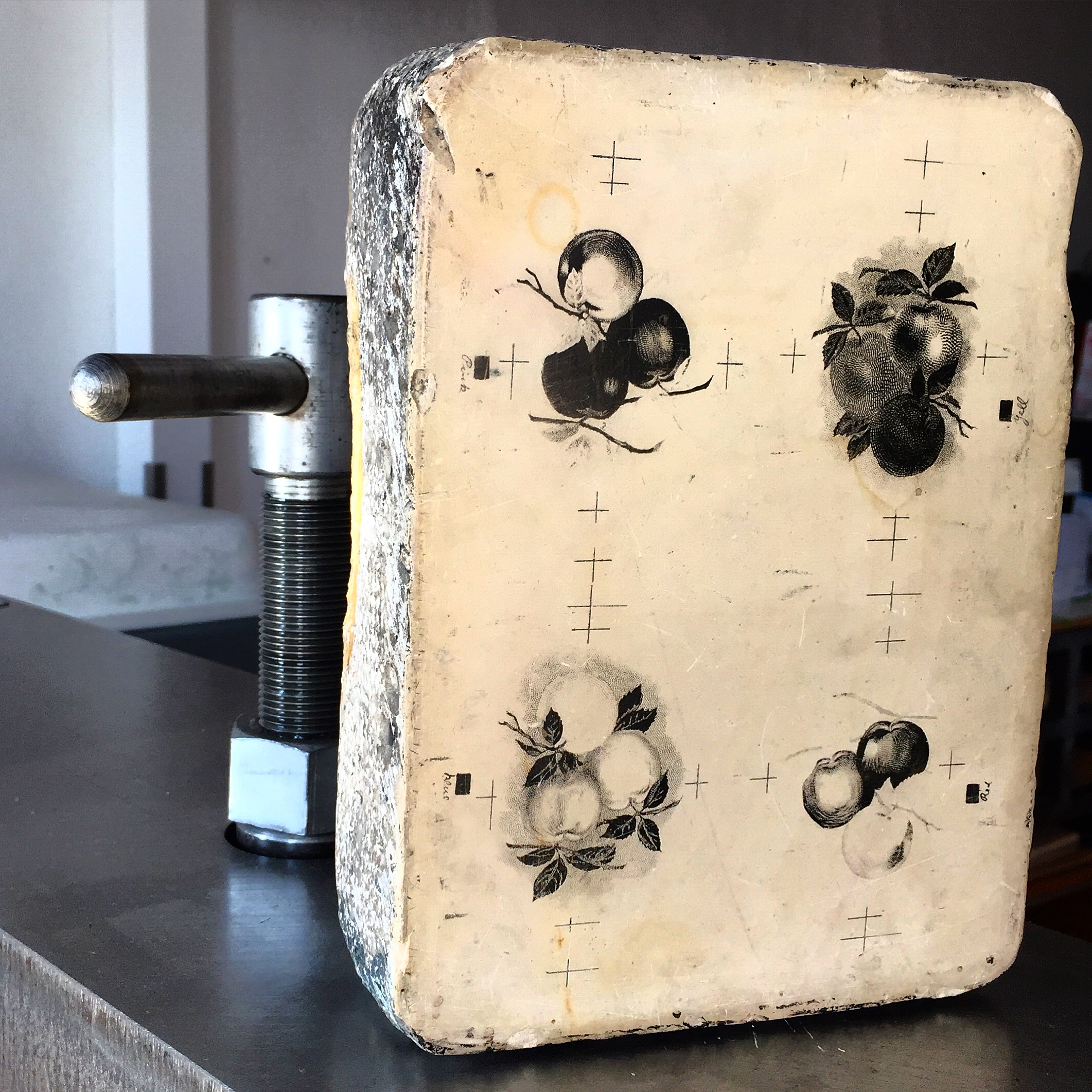 Petrichor Press specializes in the production of original fine art lithographs by contemporary artists.
Located in Philadelphia, Petrichor is a convenient destination for artists residing throughout the Northeast and Mid-Atlantic regions who are seeking professional printing services.
All shop activities are run and overseen by Master Printer, Peter Haarz, who founded Petrichor in 2011 after receiving his designation as Master Printer from Tamarind Institute. In 2015, Petrichor Press relocated from Bucks County, Pennsylvania to its current location in Philadelphia in order to expand its services and launch its publishing program.
Petrichor Press is a fully appointed print shop equipped with over 300 litho stones, including some as large as 32" x 45".
Other equipment includes:
Takach 4072 electric litho press (capable of printing images as large as 38" x 65")
Charles Brand 30x50 litho press
NuArc FT32V3UP flip-top exposure unit
For more information email PetrichorFineArt@gmail.com or click HERE